Thyroid, Adrenal & Sex Hormone Issues
Treatments / Thyroid, Adrenal & Sex Hormone Issues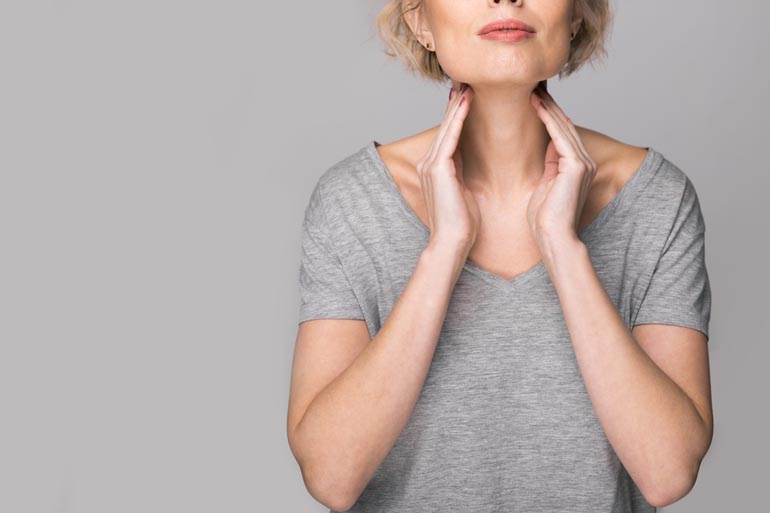 Thyroid, Adrenal & Sex Hormone Issues
Glands and hormones are most certainly connected in our bodies; this is the case when it comes to thyroid, adrenal and hormone issues.
Your adrenals are actually two separate glands. The first, called the medulla, is within, surrounded by the second, the adrenal cortex. Envision a plum. The seed of the plum is the medulla, the fruit the cortex. Both the medulla and the cortex are your front-line responders to stress. However, the medulla, connected to your brain and nervous system, is your first responder and it works really fast.
The adrenal cortex, indirectly connected to your brain through the pituitary–the master gland that also controls your thyroid and ovaries (or testicles, depending)–is the slower, second responder. The cortex deals with chronic stress, and its several hormones regulate metabolism (especially glucose for energy), reduce inflammation, and control blood pressure by balancing sodium.
Your adrenal cortex is good for a day's work before it needs to be charged up at night. Think of it as a one-day battery you recharge during sleep. Its hormone, cortisol, starts the day at a high level and then dwindles out by evening. It trusts that you'll sleep at night in order for it to be at the top of its game in the morning.
At WholeHealth Chicago, we understand that getting your thyroid, adrenals and hormones working properly, and not too hard, is very important and can change your daily life.
We can work with you to diagnose the root of your issue and put together a treatment plan that will get you feeling back to normal!
Diagnostic testing
Nutritional Supplements & Herbal Remedies
Nutrition counseling
Bioidentical hormone replacement
WholeHealth Chicago Apothecary
Our apothecary offers a wide array of high-quality natural products.
Contact Us
Have a question for WholeHealth Chicago? Feel free to call the office at 773-296-6700, or send us an email.
Newsletter Sign Up
Stay up to date on how to maximize your health and well-being!
WholeHealth Chicago - HT sign up