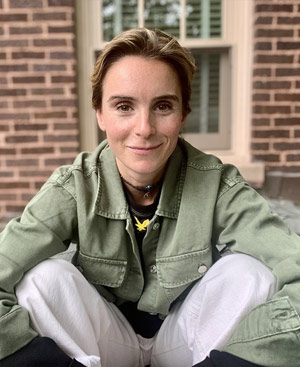 Social Worker
Rachel Beitler is a social worker who helps clients let go of society's expectations to lead a more meaningful existence and become the people they are truly meant to be.
Beitler received her Master's degree in social work from New York University in 2019, and has since been running her own private therapy practice. She uses a combination of Gestalt theory, Internal Family System therapy and self-acceptance training to help clients who are experiencing challenges related to anxiety, depression, stress, managing life transitions, relationships, disordered eating, addiction, and family of origin issues.
In Beitler's sessions, she does not define clients by a certain diagnosis, but rather encourages people to see themselves as whole and complete as they are, yet also realize that they have certain energies, habits and ways of being that are holding them back from the fullest expression of their authentic essence.
Beitler also incorporates spiritual seeking in her work. She encourages clients to meditate to gain more awareness about the energy flow in their bodies as well as more awareness of the light force that fuels their motivation to seek more out of life, the inner spirit that awakens when doing something, despite difficulty or delay in achieving success.
Education
BA, Southern Methodist University
Master's degree in social work/mental health counseling, New York University
Certificate in Gestalt Theory, Indianapolis Gestalt Institute