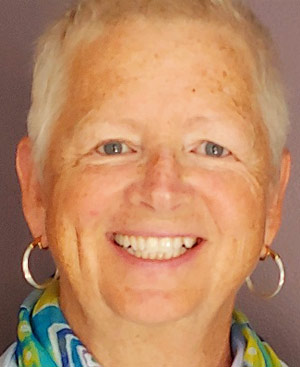 Naprapath
Mary Ellen Boyte, DN, uses naprapathy, a gentle type of manual manipulation, as well as craniosacral therapy, energy medicine, diet, nutrition and more to help relieve patients of physical pain.
Boyte received her doctorate in naprapathic medicine from the National College of Naprapathic Manual Medicine in 1997, specializing in connective tissue disorders.
In her practice, Boyte focuses not only on relieving pain but also on correcting why the injury occurred in the first place. She examines her patients' posture and gently frees up impinged nerves, corrects muscle imbalances, and works with patients to develop an exercise plan and ergonomic corrections to reduce or prevent reoccurrence of injury.
In addition, she also facilitates meditation and energy healing clinics.
Boyte served as the clinical director and interim president of the National College of Naprapathic Manual Medicine. Since 2010, she has been a professor of naprapathic sciences, where she has mentored students and helped guide graduates in developing their own private practices.
Education
Doctor of Naprapathy, National College of Naprathic Manual Medicine
A.S., City Colleges of Chicago