Kristen Halland, DC, CCN, DABCA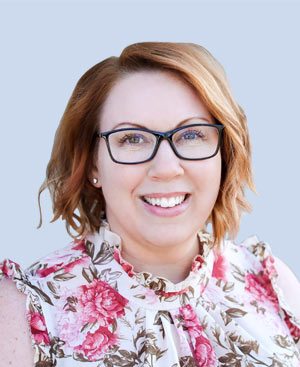 "My role is to guide you through putting the puzzle pieces of your health together. I look forward to teaching you non-pharmaceutical short-term symptom relief strategies for everyday life because sometimes we need to feel a bit better to start our journey .... but ideally empowering you to seek that longer term root cause approach to healthcare."
Functional Medicine Physician
Dr. Halland is a seasoned clinician specializing in Functional Medicine. Since beginning practice in 2010, she has placed emphasis on a whole-person lens to care and has a strong belief that an integrative, collaborative team care model will serve the patient best with her role being to exhaust the natural options as often as possible!
Dr. Halland is comfortable in general care from the natural perspective but has seen particular success in complex cases, the emerging covid long-haul and dysautonomia cases we're now seeing, and GI cases. She also has a special clinical interest in balancing female hormones naturally.
As a post-grad instructor for continuing medical education her most recent courses developed have been on Anti-Aging and Vitamin D.
Education
Doctor of Chiropractic, Palmer College of Chiropractic (Davenport, IA)
Bachelor of Arts, Augustana College (Rock Island, IL)
Memberships & Certifications
Board Certification in Chiropractic Medicine
Board Certification in Acupuncture
Certified Clinical Nutritionist
Diplomate in Acupuncture
Integrative Medicine training 200 hour courses, American Board of Chiropractic Internists
Certification course in Therapeutic Elimination Diets, Integrative & Functional Nutriiton Academy
Lifestyle Medicine Certification on First Line Therapy
Specialty courses in the Pediatric Microbiome and Pediatric Natural strategies
Member, Illinois Chiropractic Society
Member, International and American Associations of Clinical Nutritionists
Member, Institute for Functional Medicine