Dr. Joshua Hover, DC
Home / Dr. Joshua Hover, DC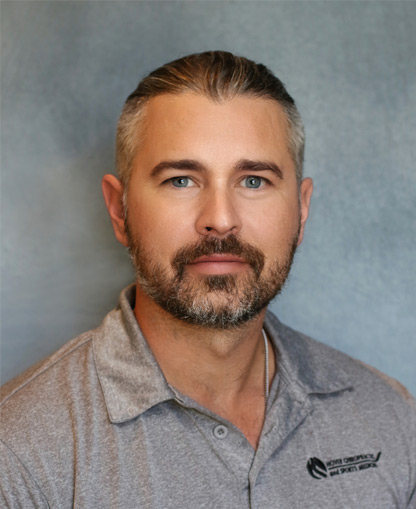 Dr. Joshua Hover was raised in Battle Creek, MI where he was an avid participant in all sports growing up. "Dr. J" started playing hockey at the age of 3 and used the athleticism he built from this sport to excel in many other athletic endeavors throughout grade school and high school including golf, tennis, baseball, basketball, and AAA hockey. He continued participating in competitive hockey at the University of Michigan where he played in the ACHA for the University of Michigan's Men's Club Hockey Team. He also earned his Bachelor of Science in Movement Science with an emphasis in Motor Control.
After graduation he moved to Chicago where he earned another Bachelor of Science in Biomedical Sciences along with his Doctorate of Chiropractic at National University of Health Sciences in Lombard, Illinois.
Dr. J was a clinic director for 10 years at a successful sports chiropractic office in the Chicago land area before starting Hover Chiropractic and Sports Medicine. His formula of treating the underlying problem and not just the symptoms has produced much success in the treatment of high school athletes, professional athletes, weekend warriors, and soccer moms/dads alike.
He can still be found year-round playing in numerous ice and roller hockey leagues around the Chicago-land area.