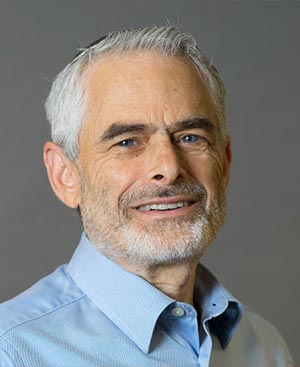 Holistic General Medicine, Holistic Psychiatry
Dr. Gore received his medical degree at University of Illinois School of medicine, and then received his post graduate education at Northwestern University's Institute of psychiatry while also completing a 3 year program at the Gestalt Institute of Chicago. He then studied Yoga and Tai Chi and began an apprenticeship with Dr. Ballentine at the Center for Holistic Medicine at the Himalayan Institute, then in Glenview, Illinois, which was the first of its kind in the Midwest.
His training included ayurveda, nutrition, supplementation, energy medicine (including homeopathy and flower essences) and the practical application of yoga and mindfulness as it applies to a general medical practice.
In 1994, Dr. Gore took over the practice from Dr. Ballentine, and in 1997, he and his wife, Carol, co-founded the Center in Riverwoods / Deerfield as it exists today. They have continued the tradition of mind / body medicine as well as enjoying the collaboration of many like-minded practitioners. Dr. Gore will evaluate a new patient and may treat them as well as help them find the right practitioner and path at the center and help coordinate their care.
Dr. Gore has published a book titled Holistic Medicine: Physical Health, Peace of Mind, and Clarity of Consciousness. He is a frequent speaker and blogger and enjoys teaching in the community. His vision is to help people with their symptoms of illness, educate patients so they feel empowered and help them transform their lives using holistic medicine.
Education
Doctor of Medicine, The University of Illinois
Training
Residency in Psychiatry, Feinberg School of Medicine, Northwestern University
Gestalt Institute of Chicago
Holistic Medicine, The Himalayan Institute