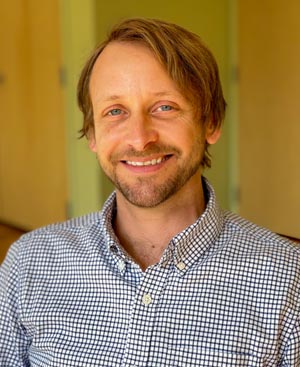 Acupuncture
Derek Becker is a compassionate collaborator with a rich experience of partnering with people to creatively overcome uncommon challenges. After studying Public Policy at DePaul University, he worked with economically-challenged families to secure subsidized child care. As an agent for musicians, he increased performance opportunities and fees for artists that were formerly overlooked by the industry.
After a bout with cancer, Derek directly experienced the healing benefits of Traditional Chinese Medicine and subsequently embarked on the process of becoming a practitioner. Upon graduating from Pacific College of Oriental Medicine with a Masters in Traditional Oriental Medicine, he began his practice by volunteering as an acupuncturist for Mindful Medicine Worldwide in Kathmandu, Nepal. He is Board Certified and Licensed to practice Acupuncture and prescribe Chinese Herbal Medicine in Illinois.
Derek's practice continues to be characterized by compassionate collaboration. He uses the healing modalities of Traditional Chinese Medicine and Japanese Meridian Therapy to partner with people seeking to align their whole selves in order to improve and maintain health. As a practitioner of Master Tung's acupuncture, Derek's patients often find themselves moving, breathing into and releasing pain. This practice, along with brief guided meditations, Qi Gong instruction, and prescribing herbal formulas, reinforces the collaborative nature of healing and allows a patient to experience the benefits and importance of actively participating in their own healing.
Education
Master of Science, Traditional Oriental Medicine, Pacific College of Oriental Medicine (Chicago, IL)
Bachelor of Arts, Public Policy, DePaul University (Chicago, IL)