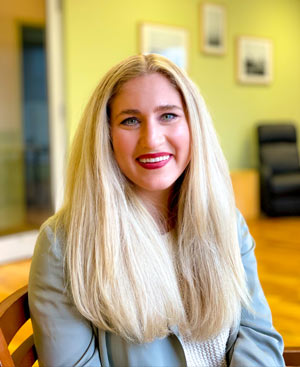 Registered Dietician Nutritionist
Olivia Wagner is a functionally trained and integrative Registered Dietitian Nutritionist, Certified Health Coach, and Personal Trainer. Olivia earned her degree in Nutrition and Dietetics from Miami University and her Masters in Nutrition and Physical Performance from Saint Louis University. She is board certified in functional nutrition therapies through the Integrative and Functional Nutrition Academy.
Olivia has always been a foodie at heart, but she only discovered the power of food as medicine while on a journey to support her own health. When not at WholeHealth Chicago, Olivia loves getting lost in the meditation of cooking, trying a new workout class with a friend, and playing with her golden retriever Sugar.
Education
Master of Science in Nutrition and Dietetics, Saint Louis University (St. Louis, MO)
Bachelor of Science in Kinesiology and Health, Miami University (Oxford, OH)